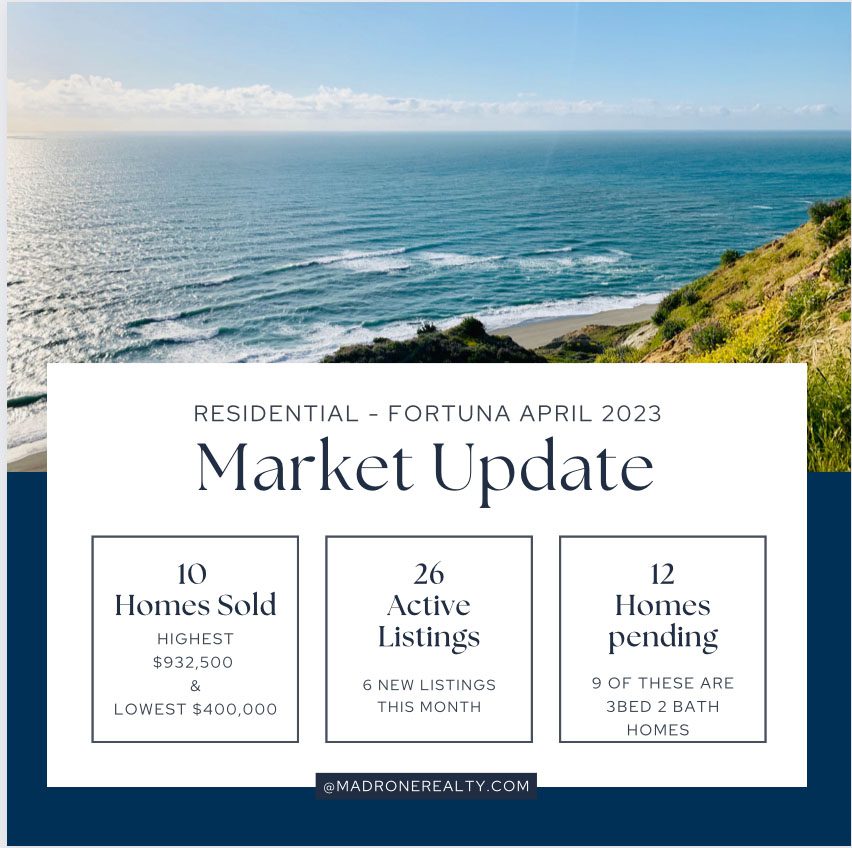 Hello, Happy May!
The real estate market in Fortuna has been buzzing with activity in April 2023. As we dive into spring, a season synonymous with growth and new beginnings, it is the perfect time for homeowners to consider selling their properties. In this blog post, we'll explore the latest Fortuna residential housing market statistics and explain why it's a great time for sellers.
Market Stats Overview
The Fortuna residential housing market has shown some interesting trends in April 2023. Active listings have increased slightly to 25, up from 24 in the previous month. Meanwhile, pending listings have dropped from 15 last month to 12 this month. The number of properties sold has also decreased, with 10 homes sold in April compared to 14 in March.
Steady Prices Benefit Sellers
Despite the slight dip in sales, property prices in Fortuna remain steady. The highest-priced sale in April was $932,500 on Sunrise Ct, while the lowest was $400,000 on Shamrock Ct. This stability in the market is favorable for sellers, as they can expect to receive a fair value for their homes without worrying about sudden price fluctuations.
Spring Selling Season
Spring is traditionally an excellent time to sell a home, and this year is no exception. With more buyers eager to purchase a property, sellers can take advantage of the increased demand. If you're considering selling your home, now is the time to strike while the iron is hot.
Free Home Valuation
Are you curious about the value of your Fortuna home? Our team of real estate experts would be happy to provide a free, no-obligation home valuation. Don't hesitate to get in touch with us to find out what your home is worth in the current market.
Conclusion
In summary, the Fortuna residential housing market in April 2023 presents a prime opportunity for sellers to capitalize on steady prices and increased buyer interest. If you've been contemplating selling your home, there's no better time than now to make your move. Contact our experienced team today for assistance with all your real estate needs.
About the Author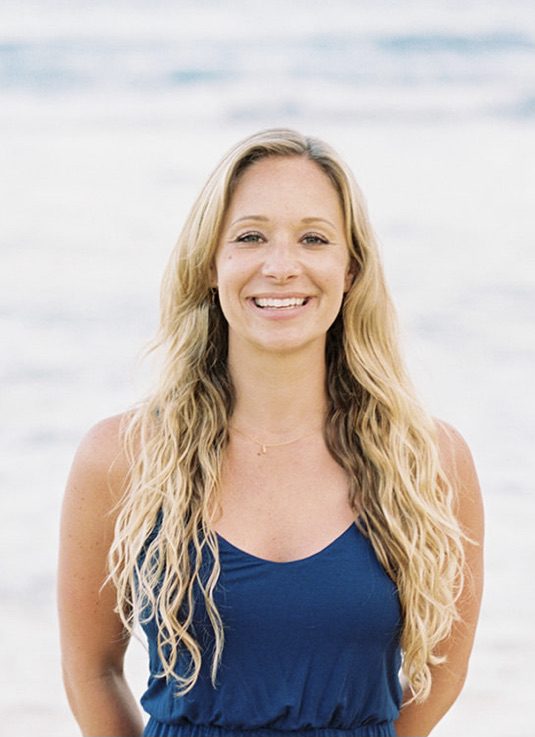 Somer Wallan, Broker / Owner of Madrone Realty, Inc.
DRE# 01975096
I'm Somer Wallan with Madrone Realty. Whether you are buying or selling, I'd love to help!
Feel free to reach out to me anytime if you want more info on any of these or any other real estate issues. Call, text, email or stop by the office.